LOW VOLUME MANUFACTURE USING 3D PRINTED MOULDS
Polyurethane Liquid Casting Rubber along with 3D printed moulds allows low volume manufacture of bespoke flexible rubber parts.  This process is ideal for resilient mounts, cable strain reliefs and grommets.  Multiple parts can be cast in one mould by designing in the runner and vent system.
3D printed assemblies for prototyping can be fitted with cast rubber parts to make a fully functional model.
Polyurethane Rubber is available in shore 20-95 with a selection pigments for adding some colour to your parts.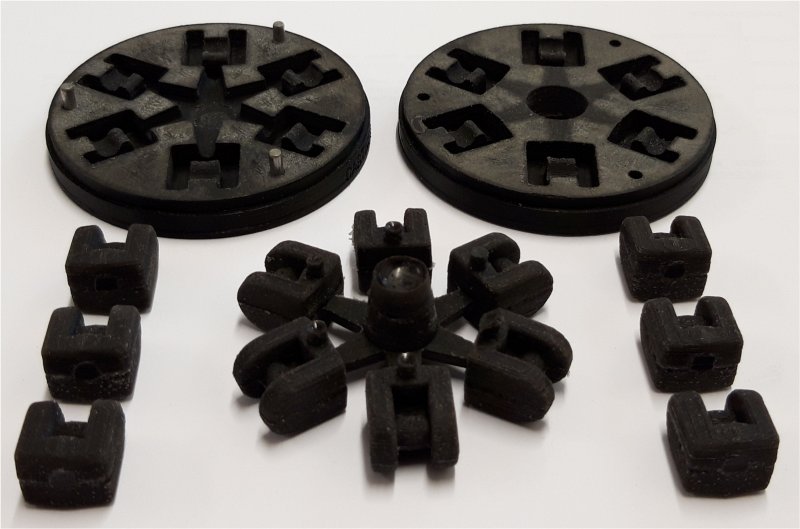 Get in contact with CREO Engineering Solutions
© 2022 CREO Engineering Solutions Ltd | 34 Rutherford, Road, Glenrothes, Fife, KY6 2RT
+44 (0)1592 773300 | sales@creosolutions.co.uk